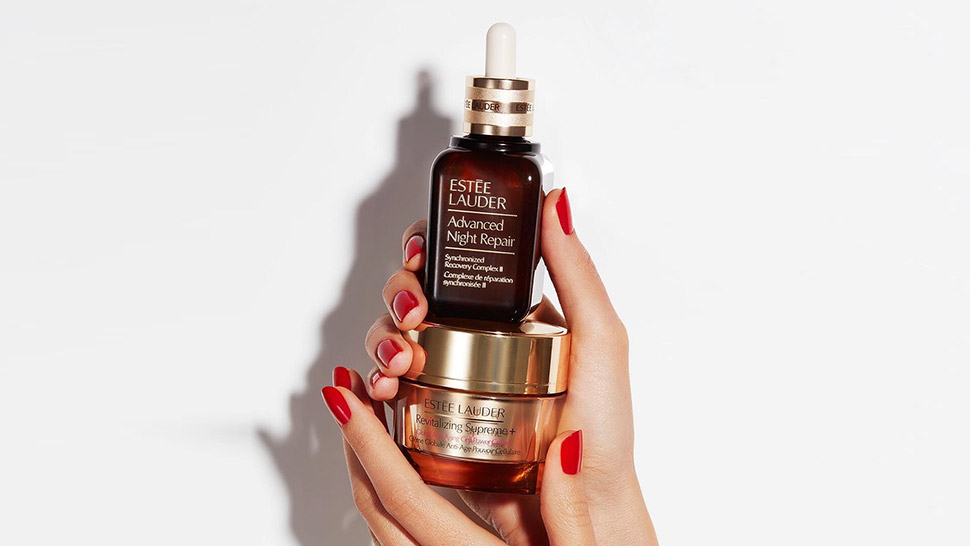 My skin care routine was always pretty simple for most of my life. I've always used the Dove beauty bar to cleanse my face followed by Epi-max cream and a SPF tinted moisturiser if I was going to leave the house. Now that I know better I can see that I've been neglecting my skin for so many years. The Dove soap dried out my skin so much, but I didn't realise it because I used a thick oil based cream to cover it up. I also never used to remove my make-up properly. No wonder I suffered from breakouts all the time. I've since learned that it is of the utmost importance to remove make up before cleansing amongst a few other things that I want to share with you.
Since I turned 30 last year I decided it is about time that I start investing a little bit more time, effort and money into my skin care routine. Where do you start in such a daunting venture? There are millions of products to choose from and how do you know what is right for you? I didn't even know what skin type I had. So after watching probably a hundred Youtube videos on skincare product reviews, I came to the conclusion that there is one holy grail product that everyone was raving about. This product was none other than the Estee Lauder Advanced Night Repair Serum. Apparently this serum fights the key signs of aging and gives you smoother, more radiant and younger looking skin. Ok great, so I finally had a serum I was going to try that will combat my early signs of aging. Let me just warn you now that if you want to start using anti-aging products or try a new skin care routine it does not stop at just an anti-aging serum. Once you decide to buy one product you will probably have to buy at least 3 more to complete your regime. You'll need the basics like a moisturiser, a cleanser and an eye cream. I learned this the hard way and it set me back a a few grand. Let me tell you what happened…
So after I decided that I'm going to bite the bullet with the Estee Lauder serum I reckoned that I might as well try one of their moisturisers. Their products are some of the best on the market so I thought there is no way I can go wrong with this decision. I decided to get the Day Wear Oil-free SPF 25 moisturiser (because it is for all skin types) with the serum (which is also recommended for all skin types). Off I went to go buy my two new Estee Lauder products with my bonus (only two yes, because this shit is expensive). I was super excited because it was my first major splurge on skincare and I could not wait to see the difference to my skin. That night I removed my make-up with my Neutrogena make-up remover wipes (been using these since I've started using foundation about 2 years ago and they are fantastic), washed my face with my trusty old Dove soap bar and slapped on the serum and the moisturiser. After about 15 minutes I felt really disappointed. My skin felt so dry around my mouth area and my eyelids was also so dry after a week it started itching, burning and flaking. I didn't put the products on my eye area since it was mot recommended. So after spending around two thousand bucks on these items I thought I could not stop using it cause that would be a complete waste. I decided to go back to my Estee Lauder supplier and bought another moisturiser (Revitalising Supreme Plus Anti-aging cream) and an eye cream (Revitalising Supreme Plus eye balm). I also bought a new cleanser (Cetaphil Cleansing Lotion) that does not strip your skin from it's natural oils and got rid of my Dove soap bar. So after spending another two grand on more products I was determined to make this routine work.
That night I tried again. I removed all my make-up with my Neutrogena make-up remover wipes, washed my face with Cetaphil, gently massaged the serum all over my face and neck area, patted a tiny bit of eye cream around my eyes (especially the dry areas) and finished off with the Revitalising moisturiser. After about a week of doing this I could see a massive difference in my skin. First of all my skin did not feel dry anymore and I had less breakouts. The marks that I had from previous breakouts started healing and fading. After about a month the bags under my eyes have disappeared and the deep lines on my forehead are not as prominent anymore. My skin feels moisturised after cleansing (not tight and thirsty) and the serum that usually absorbs within seconds of putting it on now takes at least 30 seconds to absorb into my skin – I think that is the sign that my skin is truly full of moisture. I read that moisturising is the key to fight any signs of aging. You should keep you skin hydrated at all times to look more radiant and younger. Well I can tell you with 100% confidence that these products does just that. I even started introducing the Day Wear Oil-free SPF 25 moisturiser back into my routine. It used to leave my skin feeling very dry, but now it doesn't do that anymore. So now at night I use the Revitalising moisturiser and in the morning I use the Day Wear moisturiser.
I am just so happy that I did not spend that amount of money for nothing. These products are really worth it. May I add that I bought all of these items in November/ December last year and they're still not empty (except for the Cetaphil). I think I will need to repurchase the Revitalising moisturiser next month, but the eye cream and serum will probably last me another 2 months or so. So at the end of the day "cost per wear" is not really that high if the products last you 3 to 4 months. So just to summarise, this is my review of all the products mentioned above…
I just want to add that I also used the Advanced Night Repair Synchronised Complex II gel (I got a free sample) which is a little better than the Revitalising Supreme Plus eye balm. It is less oily and your make-up stays on when you use the gel. I prefer the gel over the balm and the only reason why I didn't repurchase it was because they didn't have stock. With that being said, both eye care products are still fantastic.
So there you have it. A giant story and review of my current skincare routine. If you have any questions feel free to comment below. Are there any products you think I should try out? Let me know in the comments.